[Japanese below]
📍On Oct 17 2022, MOU signing ceremony took place in Grand plaza Hanoi Hotel attended by 15 members of JDXP and Japanese partners. With the mission of contributing to the digital transformation of Vietnam and Japan, the alliance provides a variety of technology platforms and industry-based services such as offshore development, solutions for blockchain, AI, EC and low-code. 
Following this event, SETA International officially became a member of JDXP and we are honored to welcome the first visit from Japan partners in the Hanoi office.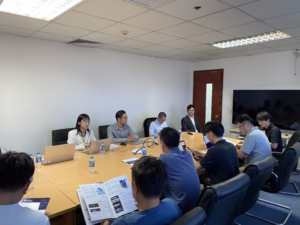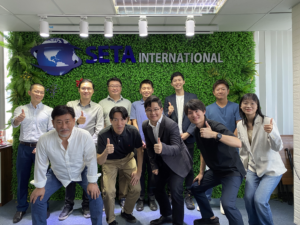 SETA is known for providing one stop technology solutions with high quality at competitive price to international clients during the past 14 years. SETA is expanding to Asia markets such as Hong Kong, Taiwan, Malaysia, and Japan as well. Joining JDXP is a major step for SETA to expand its market to Japan in the near future.
——————–
📍2022年10月17日、グランドプラザハノイホテルでMOU調印式が行われ、JDXPのメンバーと日本のパートナー15名が出席しました。ベトナムと日本のデジタルトランスフォーメーションに貢献することを使命とし、オフショア開発、ブロックチェーン、AI、EC、ローコードのソリューションなど、さまざまなテクノロジープラットフォームと業界ベースのサービスを提供しています。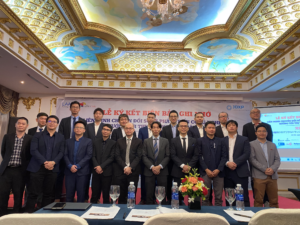 このイベントの後、SETAは正式にJDXPのメンバーとなり、ハノイ事務所に日本のパートナーが初めて訪問されたことを光栄に思っています。
SETAは、過去14年間、国際的なクライアントに競争力のある価格で高品質のワンストップ技術ソリューションを提供することで知られています。SETAは、香港、台湾、マレーシア、日本などのアジア市場にも拡大しています。JDXPへの参加は、SETAがまもなく日本に市場を拡大するための大きな一歩です。
————————–
👉SETA International is exploring new market sectors regional and international. We provide end-to-end technology solutions and services for AI, VR/AR, IOT, web, mobile and cloud.
contact@setacinq.vn
seta-international.com