Last week, SETA International had a very interesting talk from Bau Nguyen – a senior dev with 15 years experiences with topic: "Clean Code and Query Optimization".
At this talk, Bau shared a very concise definition of clean code and how to optimize query.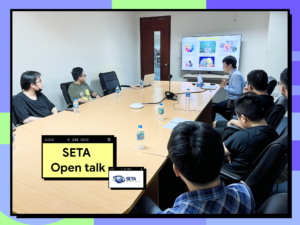 During the presentation, Bau received a lot of questions from coders, web developers, and it was a productive discussion for all SETA-ers.
At SETA, we focus on enhancing knowledge and improving our expertise by having frequent internal trainings.
Numbers of international and big clients such as Veritone, Aeris, American Airlines, TeacherZone, etc. are proofs of SETA's capacity and ability in term of providing one-stop technology services on International standards and Global scale.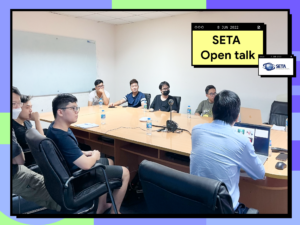 Read full article about Bau Nguyen's presentation at this link: